Some templates by RoundTheme are designed with masonry dynamic grid. This tutorial help to get started with new options and set up required number of columns for categories. Since these options are added to specific templates only, please make sure that the template you are using support category images feature.
List of templates that support masonry dynamic grid:
All listed above templates have extra settings allowing you to set up the design.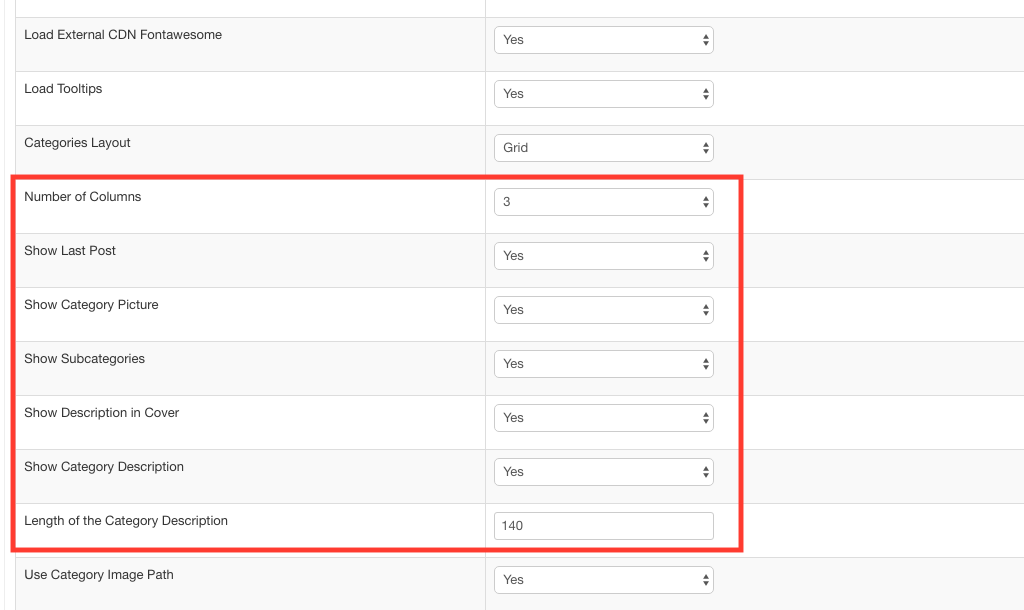 Categories Layout. This param has two options:
Table - typical format of display
Grid - display images - select this option if you need to display images
Number of Columns.
Show Last Post [Yes / No].
Show Category Picture [Yes] /[No].
Show Subcategories [Yes / [No].
Show Description in Cover [Yes] / [No].
Show Category Description [Yes] / [No].
Length of the Category Description. By default it is 140
Video tutorial: