You don't need to fall into depths of CSS if you're going to make a little customization of Kunena template from us. Colors, headers, fonts (you may include Google fonts), font size and huge list of other params that are possible to be configured through Kunena back-end.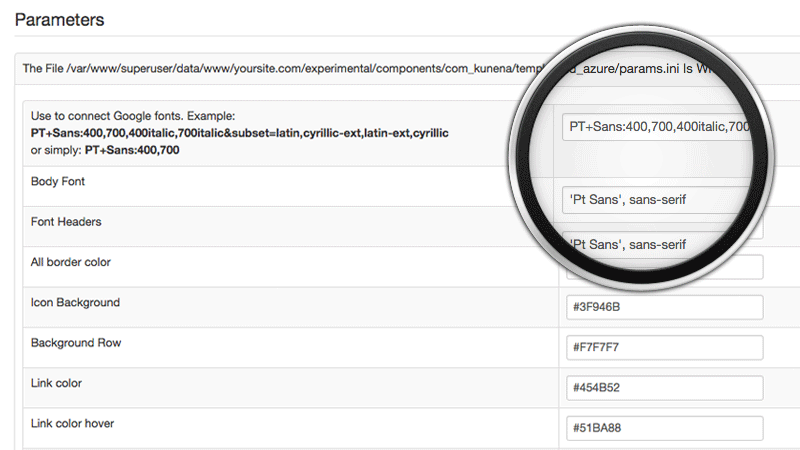 RoundTheme template params in Kunena back-end
To get such a result please log in Joomla back-end panel and go to:
Components > Kunena forum > Template manager
Click on RoundTheme template and open it for further settings editing.
Here you go and see a lot of params which are easy to be configured according to your needs. Here is the list of params to change:
| | | |
| --- | --- | --- |
| Body Font | Announcement Box Background | Button Color |
| Font Headers | Frontstats Header Background | Button Hover Color |
| All border color | Who is Online Header | Button Border Color |
| Icon Background | Background | Button Border Hover Color |
| Background Row | Inactive Tab Color | Button Text Color |
| Link color | Active Tab Color | Button Text Hover Color |
| Link color hover | Hover Tab Color | Pagination Color |
| Header color | Menu Border Color | Pagination Hover Color |
| Forum Header Background | Inactive Tab Font Color | Pagination Border Color |
| Announcement Header Background | Active Tab Font Color | Pagination Border Hover Color |
| Toggler Color | Pagination Text Color | Pagination Text Hover Color |