RoundTheme template for Kunena 5 allows to display custom Joomla module inside the login modal window. Using this feature you can add additional module or replace standard login feature with another login module. It might be module that allow users to sign up to the site with social accounts or any custom solution from 3rd party developer.
Since the login feature has two states (for guest and for registered user), there are two template positions for both states and you need to publish you module in both positions.
How to add new module to modal window
Go to Extensions > Modules and create new module, for instance, mod_slogin (Slogin extension) and select the position for the module:
kunena_login - for login state.
kunena_logout - for logout state.
Note: After user logged in to your site, the module will disappear due to the logic of modal window, so you need to duplicate the module and assign it to kunena_logout position too.
Screenshots: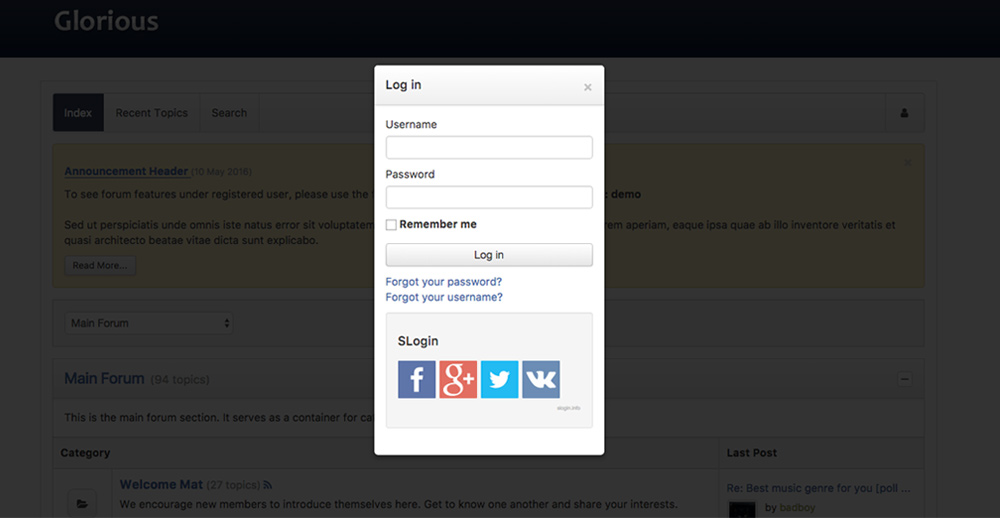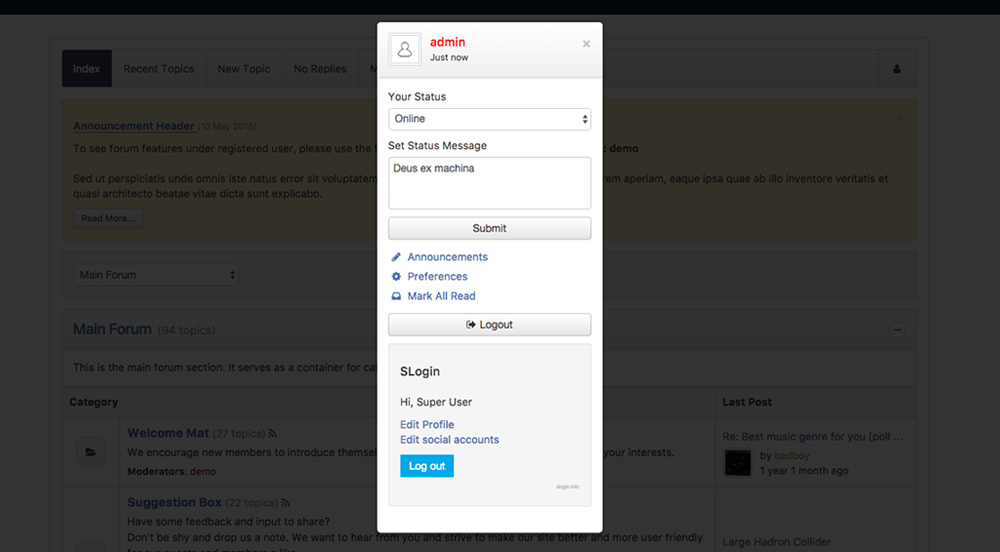 Disable Kunena login feature
In some cases you may want to keep custom solution and disable core Kunena login / logout content to avoid duplication of functional. To do that, please proceed to Components > Kunena Forum > Templates and open RoundTheme template. Then click on Features tab and set Display Login Content param to "No" or set Display Logout Content to "No".
Screenshots:


Video guide: