Each RoundTheme template for Kunena 5 comes with additional Joomla template to run a forum which might look like a standalone solution. Such Joomla template has designed to use with Kunena forum template directly and do not includes styles for native Joomla components.
The template has minimal required styles and supports one level menu. If you need multilevel menu, try out JMB Tree Pro module.
Template settings
Please go to Extensions > Templates and open Roundtheme template with the same name as Kunena template you are going to use.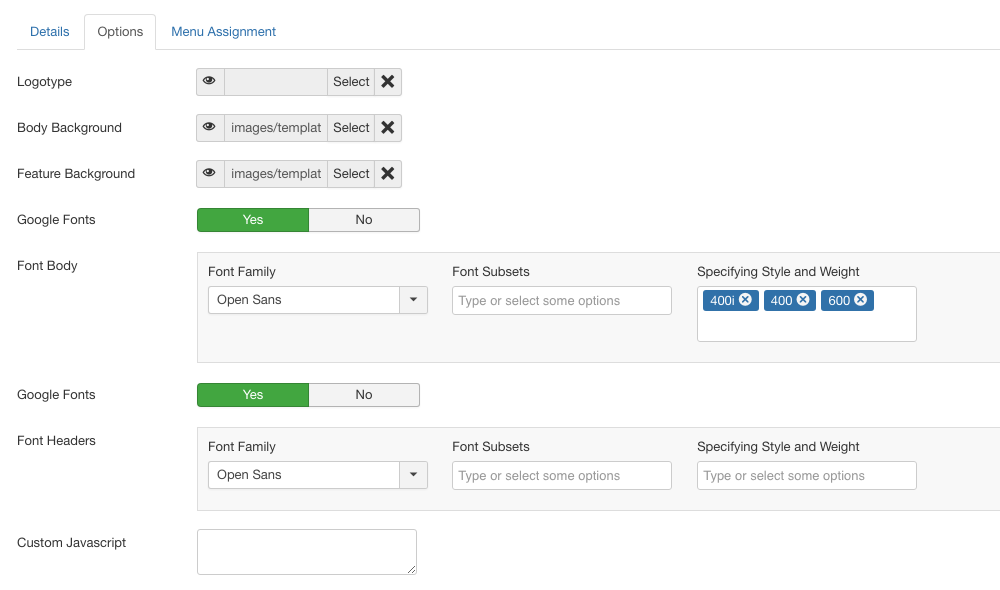 Logotype - image for logotype.
Body Background - you have to assign the image which as body background.
Feature Background - select the image with large resolution to be displayed in features position. Recommended size: 1920x763 pixels.
Google Fonts - Yes / No. The font can be switched from standard list of fonts to Google Fonts with additional params. This param can be used for Font Body and for Font Headers. If this parameter is disabled, then the dropdown list with standard fonts will be available.
Font Body - select font family and its variations for Body.

Font Subsets

*

Specifying Style and Weight

*

Font Headers - select font family and its variations for Headers.

Font Subsets

*

Specifying Style and Weight

*

Custom Javascript - text-area where you can add custom Java Script snippets, e.g. Google Analytics code.
Note

*

:

There are Google Fonts params that processes the result of your selection. You can select

Font Subsets

(Greek, Cyrillic, Latin-ext and etc.).

Specifying Style and Weight

allows to define the font weight. If no params are selected, then the system will process all the data which increases time load. Thereby, we recommend to select, at least, one font

400

or

300

.
Note: if your site has a language based on non-Latin alphabet (e.g. Cyrillic) or has extended (diacritical) Latin symbols, please do not forget to select values in Font Subsets.
Joomla Template positions
During the site development you may need to use additional Joomla modules to be published in various positions. Below you will find positions grid for your guidance: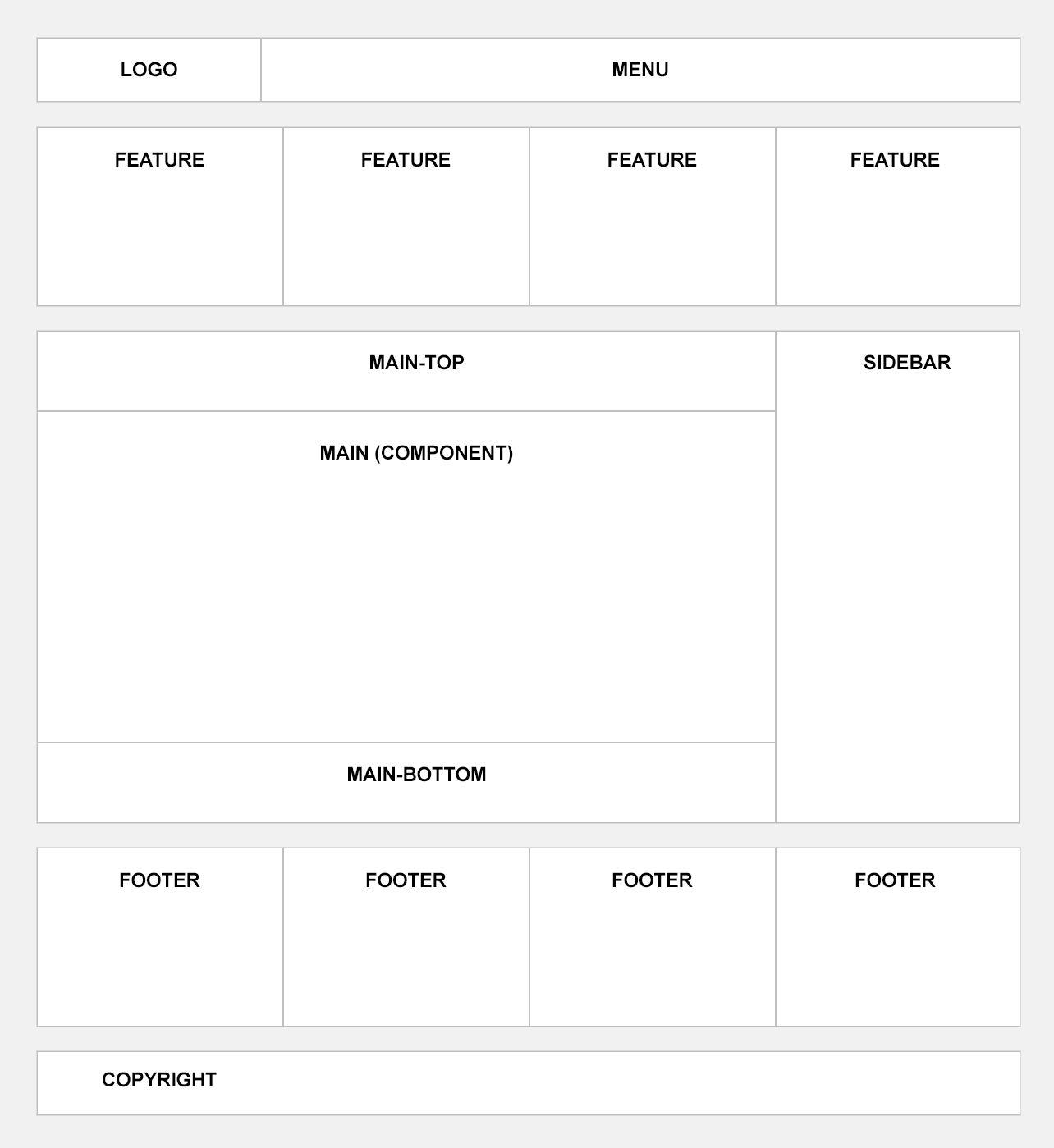 Video tutorial: