There's only on type of avatars that is supported by JComments by default – avatars delivered by Gravatar.com. Usually, they are good enough for a specialized portal, but they really lack vividness for a portal with wide audience. Fortunately, there are ways to expand the list of supported avatars with help of additional JComments Avatar Plug-in. You can get it here: http://www.joomlatune.com/jcomments-plugins.html#plg_jcomments_avatars
Now you may want to enable the display of avatars at all. That's how you do it:
Go to the administration panel of JComments settings
Go to the General tab
Set up the Plugin support parameter to Yes
Go to the Permissions tab
Here you can setup rights for different user groups that allow them to see avatars. The name of the parameter is called Display Gravatar.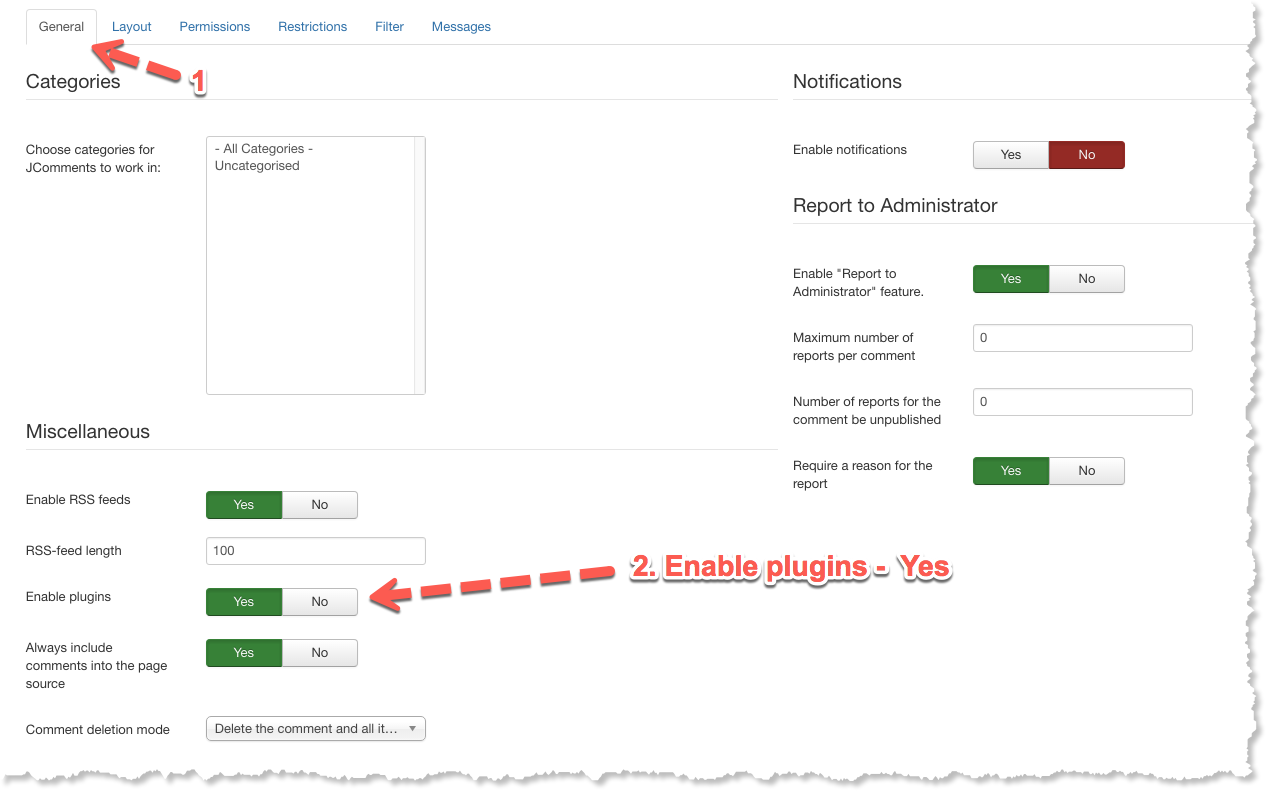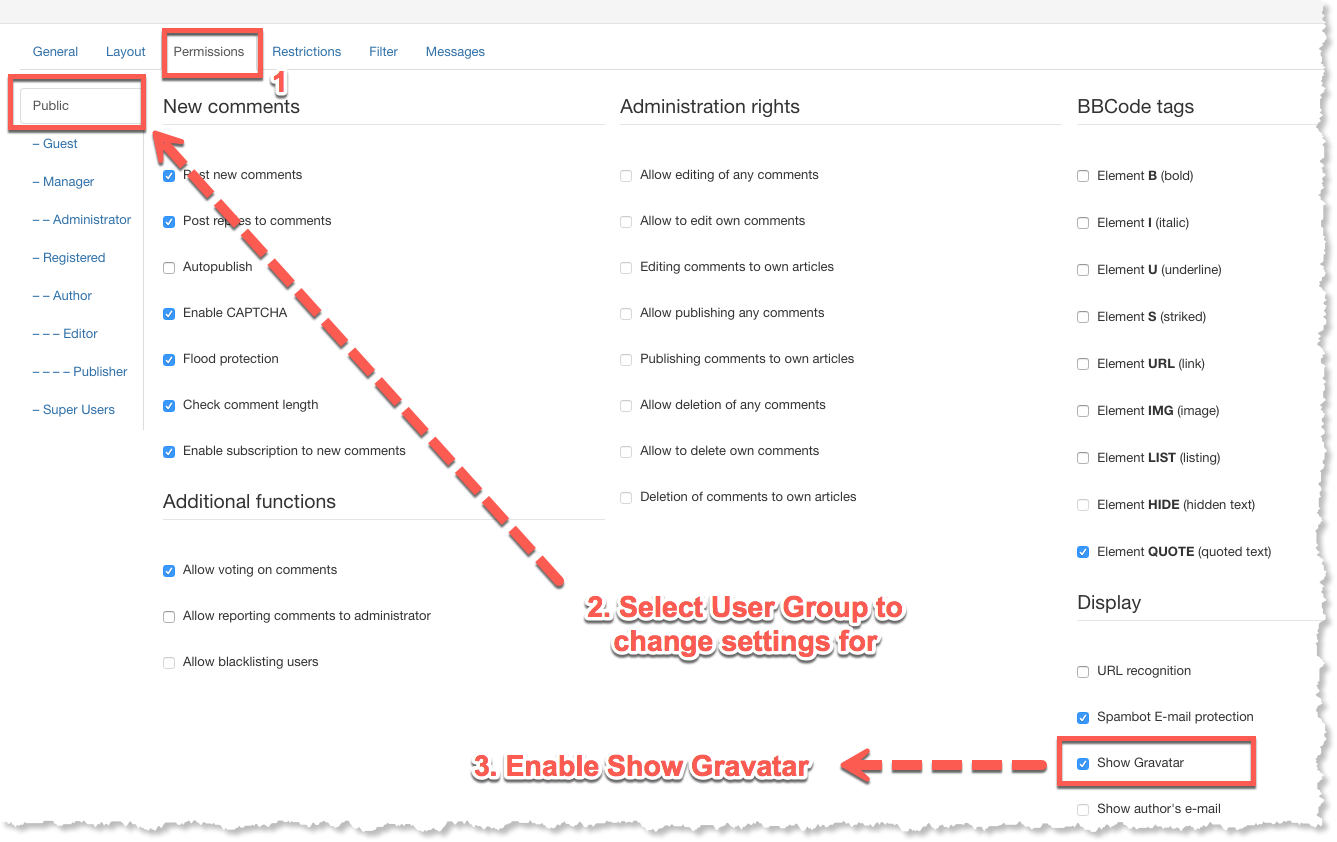 After you have downloaded the plug-in, install it. Now go to Extensions Manager > Plugins > Avatars Display
Here you will have to set up the avatar type. Also you may use it as a link to an avatar in 3rd party component. Save the settings and publish the plugin.
These are the components that are officially supported by JComments Avatar plugin:
Kunena forum
JomSocial
K2
Standard Contacts component (com_contacts).
iJoomla Magazine
CommunityBuilder
Agora forum
ccBoard
FireBoard
IDoBlog
Joo!BB forum
JoomSuite User
Ninjaboard forum
phpBB3 (Blogomunity p8pbb bridge, JFusion bridge, RokBridge)
vBulletin forum (experimental option, for bbpixel integration)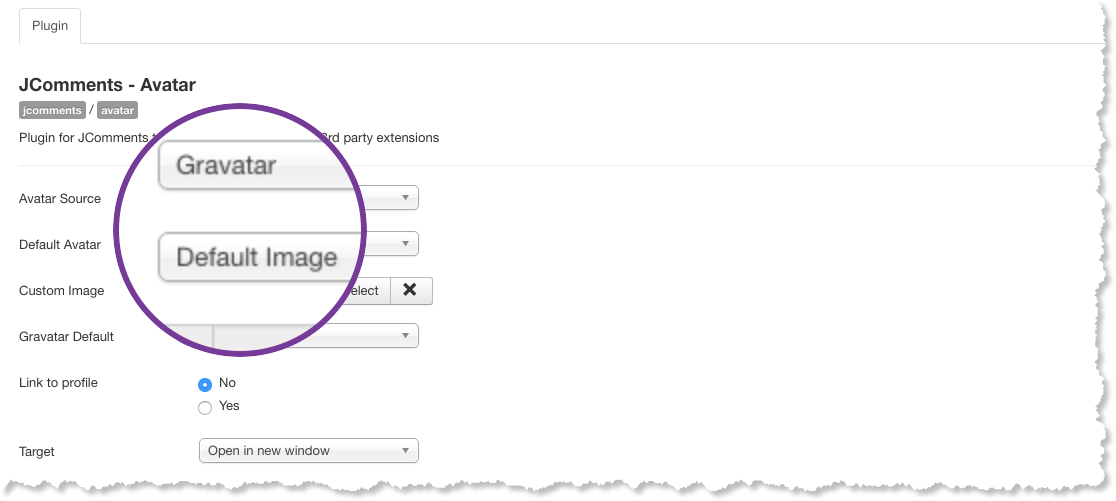 If you know of the component that will contribute to this list, address JComments developers on their forum in the section called Suggestions, Wishlists & Feature Requests.