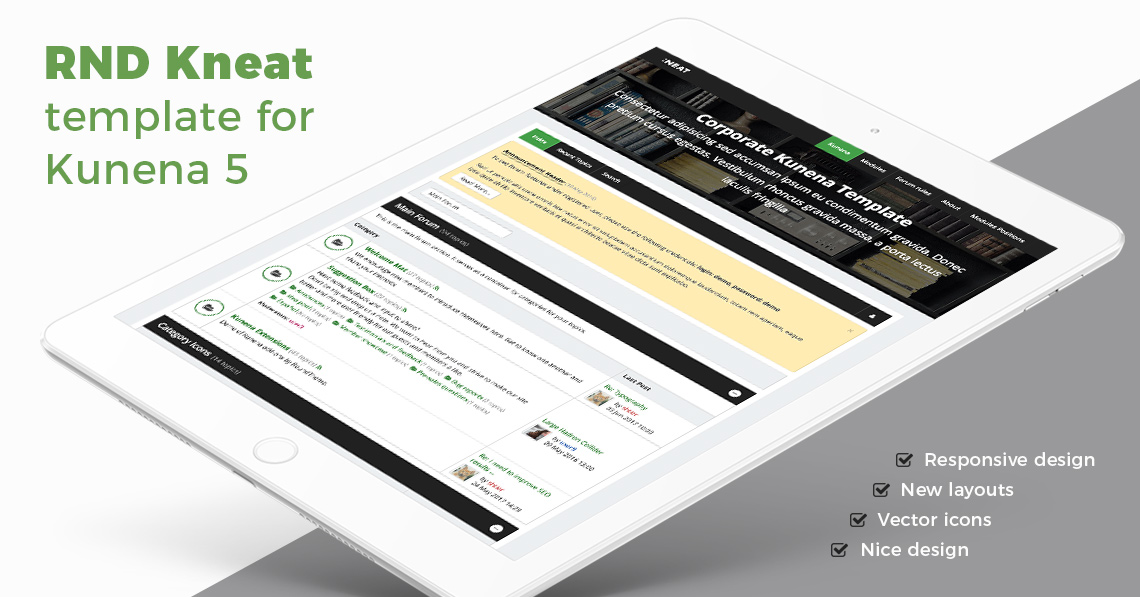 RND Kneat - Corporate Kunena Template Released
Another template for Kunena is out! Meet Kneat - it is a corporate template designed with contrast colours and can be used on wide range of forums & websites.
RND Kneat continues the series of Kunena 5 templates which brings new layouts, have updated UI and are fully mobile. The template comes as Kunena template and minimal Joomla template. There is a quickstart included to the distributive package.
Be sure your Joomla template is compatible with or have no conflicts to Bootstrap 2 framework!
If you want to read more about new conception of templates, please read this post: New series of templates for Kunena 5