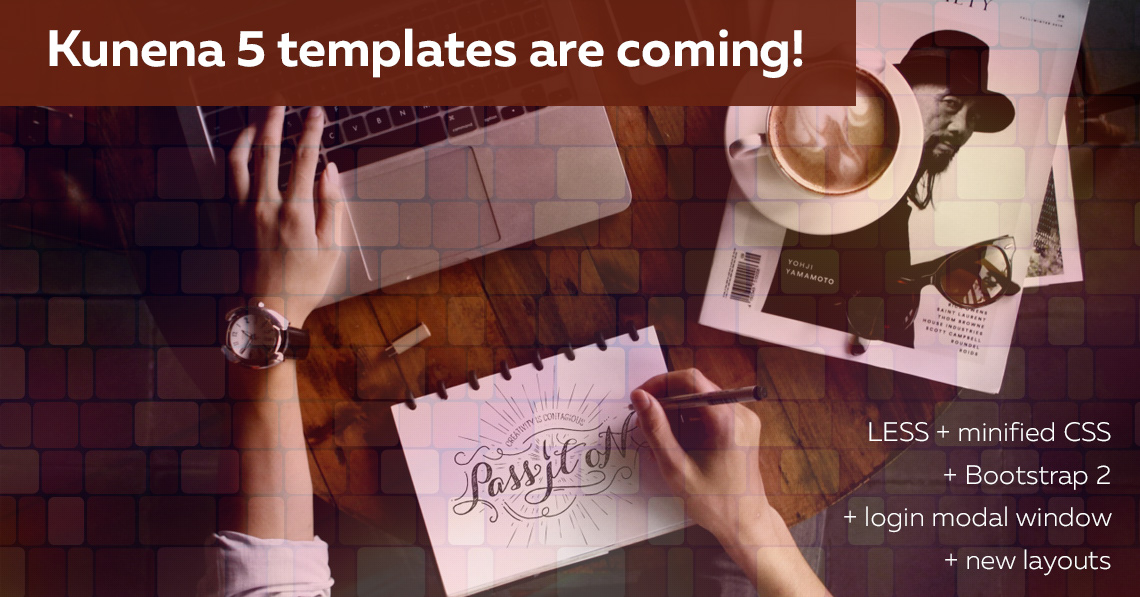 New series of templates for Kunena 5 are coming!
Hey folks, we are back after a long break and it's time to tell you what products we have been working on. New templates for Kunena 5 are on its way and to be released during a few weeks.
After releasing Kunena 5 in 2016, the template model was changed from MVC to HMVC, new architecture uses Bootstrap and old templates became non-compatible to the latest version of the component. The process of new templates developing was on hold. But now we are glad to announce a new series of templates to be released in the nearest time. New templates for Kunena 5 will come with lot of improvements and new features.
Lets make a brief overview on key features:
Profile and edit profile layouts
You will be surprised with new profile design. It has completely rebuilt and looks just awesome! Profile, edit profile and all related pages got modern look.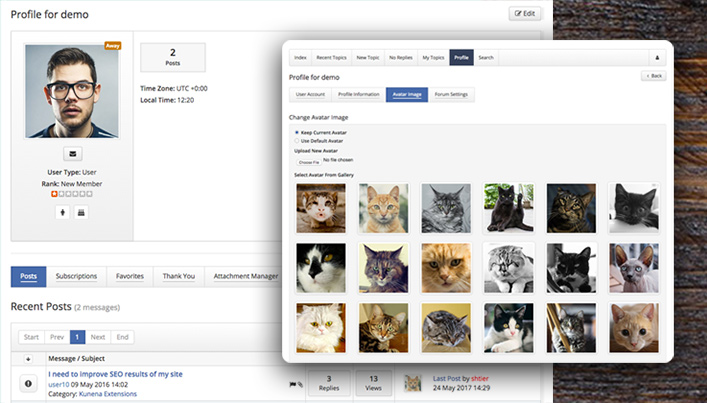 Responsive menu
There is mobile friendly menu in both Joomla and Kunena templates. The navigation is intuitive and easy to use on any modern gadget.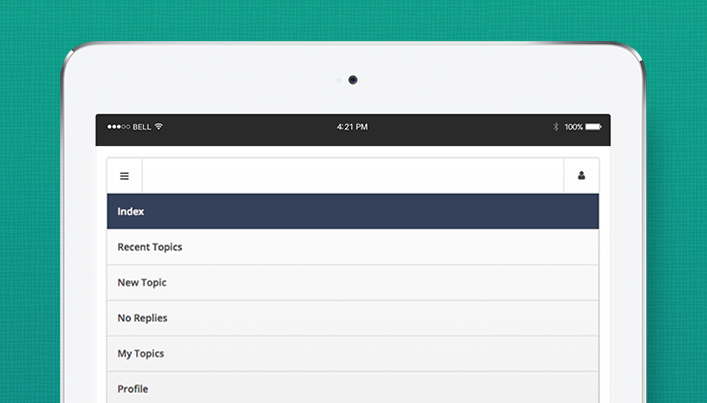 Vector Icons
No more boring standard icons! Now all icons are made with Font Awesome that allows to display vector icons. It's turns the navigation Retina compatible and icons looks very nice on mobile devices. Also topic icons displays as Font awesome icons.

Log in / log out feature
Now log in / out module displays in nice modal window. Another nice feature: now you can select custom Joomla module to display. As a result, you can use 3rd party login module without template modification.
Signed in users can change their status and set status message.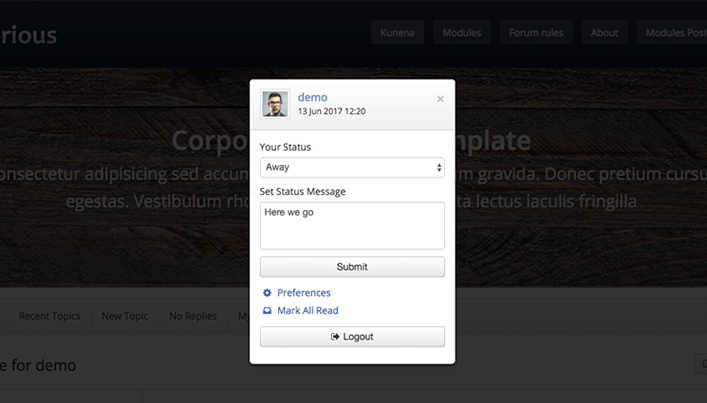 Four positions to display posts
You can change the position where user's information should be displayed in the post: left, right, top or below side. It's easy to do in template settings.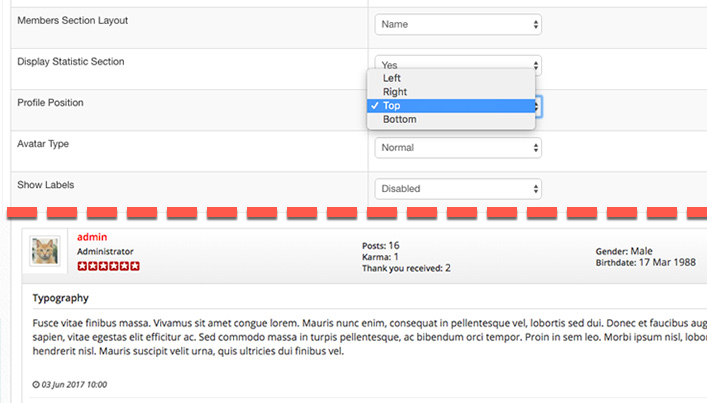 Override topic icons as images
By default topic icons are displayed in vector format in RN Kglorious. But in some cases it might be needed to display classical images.
To get such result, goo to Kunena back-end > Templates > Kglorious, find Icons as images param and set it to Yes. You can replace images to your own.


Joomla template
To maximize the result, we have designed Joomla template using which you can create a site-forum based on Joomla and Kunena that will look like professional standalone forum. Standard Kunena modules have been customized and their styles are part of the Joomla template.
We are planning to release first templates within a few weeks. Stay tuned!