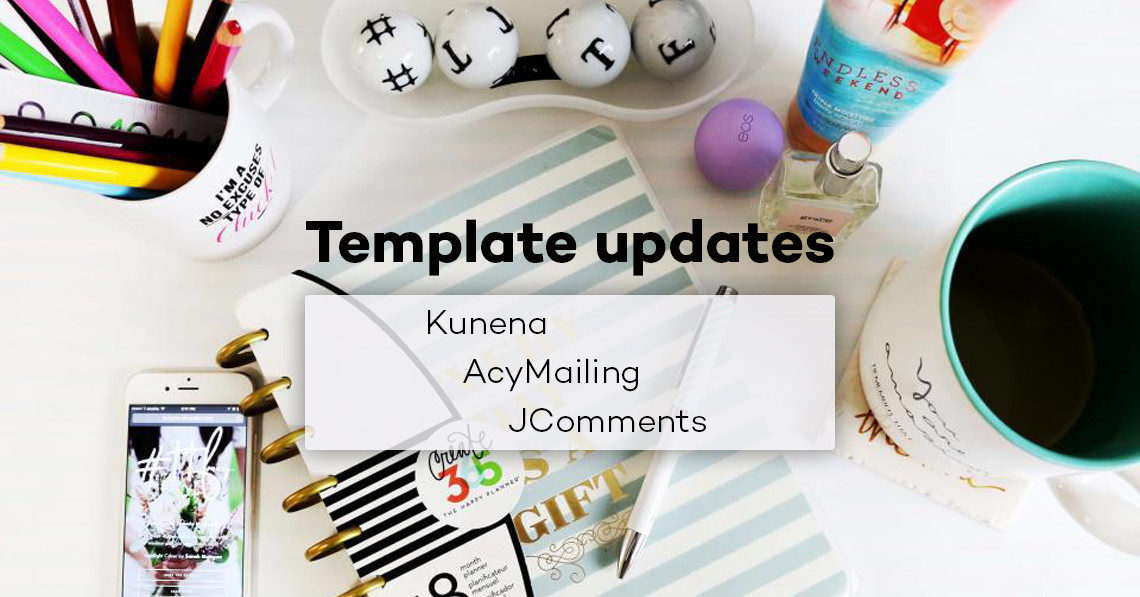 Updates of various templates for Kunena, Comments and AcyMailing is out and you can download latest versions of RND Kamethyst, RND Air Mail, RND Aqua, Jcarteggio. Also one extension was updated too: Related Topics for Kunena got v.1.0.1.
Updates comes with bug fixes and can be described as maintenance releases. Here is full changelog:
Kunena template

Internal server error appears when user click on "reply' or "new topic" buttons

---
AcyMailing templates
There was a problem with buttons in OutLook 2007. Air Mail got update release:

# -> Fix of buttons in Outlook 2007
# -> Fix pf price boxes in Outlook 2007


# Minor Bug Fix

---
JComments templates

# -> The spacing between comments is not displaying properly with some Joomla templates (Uber template)


# -> Bug with icons in Safari and Chrome.

---
Kunena extension

# Display removed topics
# Fix of notice message: Warning: array_filter() expects parameter 1 to be array 

Do not hesitate to get the latest version of these templates and the extension and install updates.
If your subscription is expired, you can get subscription with 20% discount.
Coupon code: UPDATEMEASAP