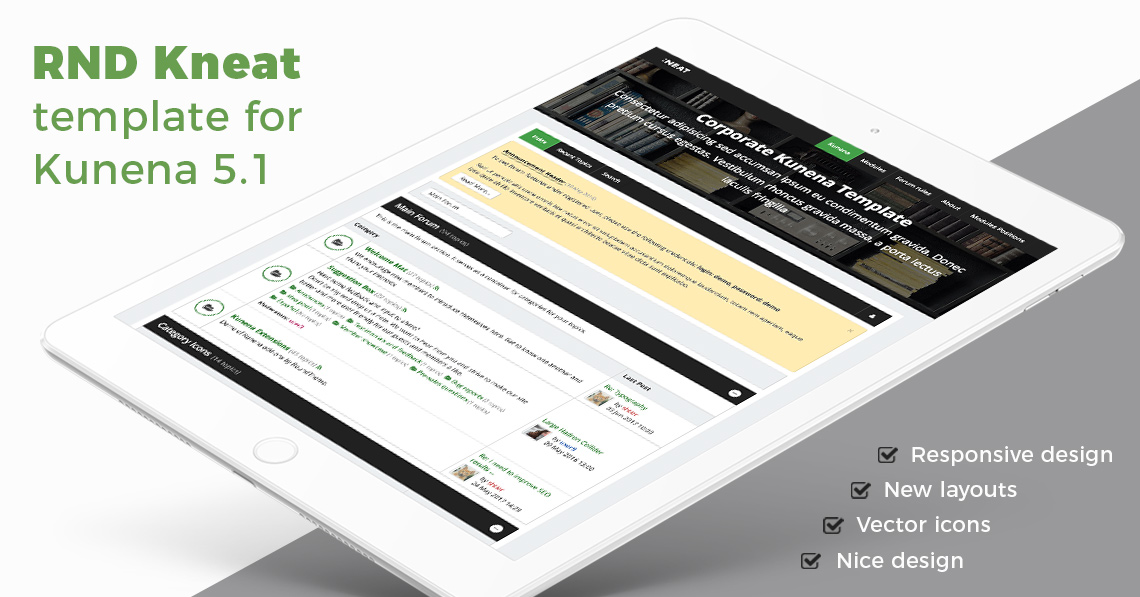 RND Kneat is compatible with Kunena 5.1
We go on working on template updates and today we would like to introduce a new version of Kneat template to you which is compatible with Kunena 5.1 now. Do not hesitate to download and update it!
All major issues were fixed as well as we implemented improvements to get the best result with Kunena 5.1.5. Moreover, Kneat uses Font Awesome 5.4 markup and still has Bootstrap 2 version.
Joomla template and Kunena module styles as well as kickstart were deprecated and excluded from the distributive package now.
Warning!
All template settings will be overridden after the update. If you changed some settings (params, colors) - you will need to set them again. Please, remember these settings or copy configuration file.
Read more:
How to update Kunena template
.
We go on working on updating other templates from our series soon to be released. Watch for our news!