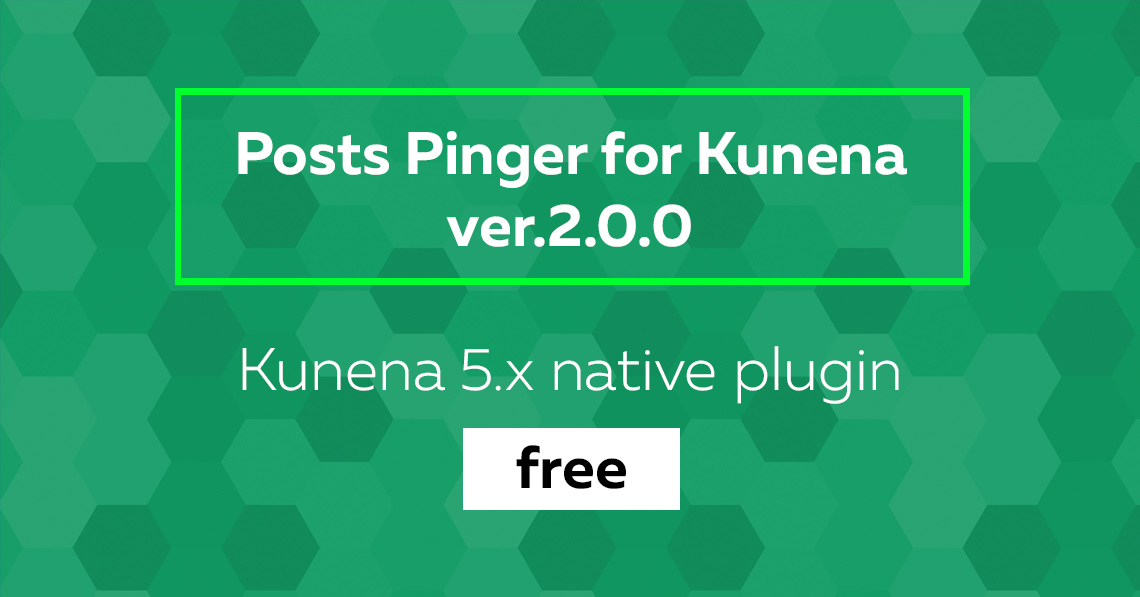 Posts Pinger - compatible to Kunena 5 and free now
Today we have released new version of Posts Pinger for Kunena plugin. It sends XML-RPC pings to update services and can help with fast indexation of the content and grow up the traffic.
Now the plugin is Kunena 5 native and distributues as a free product!
Please help us to popularize this product and vote and submit a review on this plugin at the Joomla Extensions Directory! Submit a review. Thank you in advance!