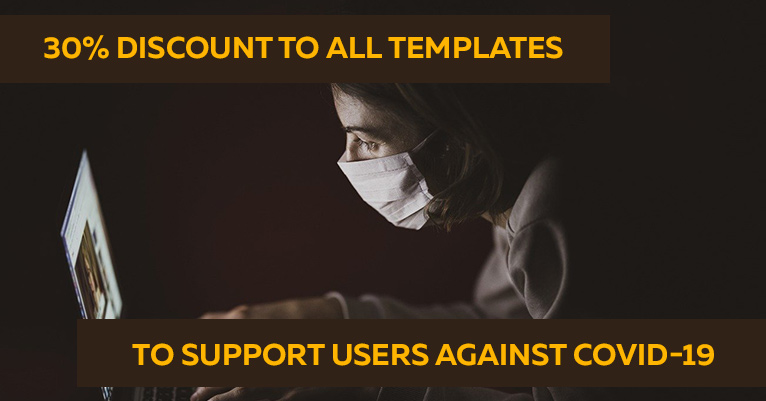 30% Discount to all Templates to Support Users Against COVID-19
What we are offering?
According to the current situation, we decided to start a 30% discount promotion to all our templates for the following products: Kunena, JComments, AcyMailing and Apps for ZOO CCK.
Coupon code: STOPCOVID19
The offer is valid until 30th of April, 2020.
We all stand together than ever before and fight against the Coronavirus effects on the economy and protect humanity as a whole and hope this discount will help you to build a webite with minimum expenses.