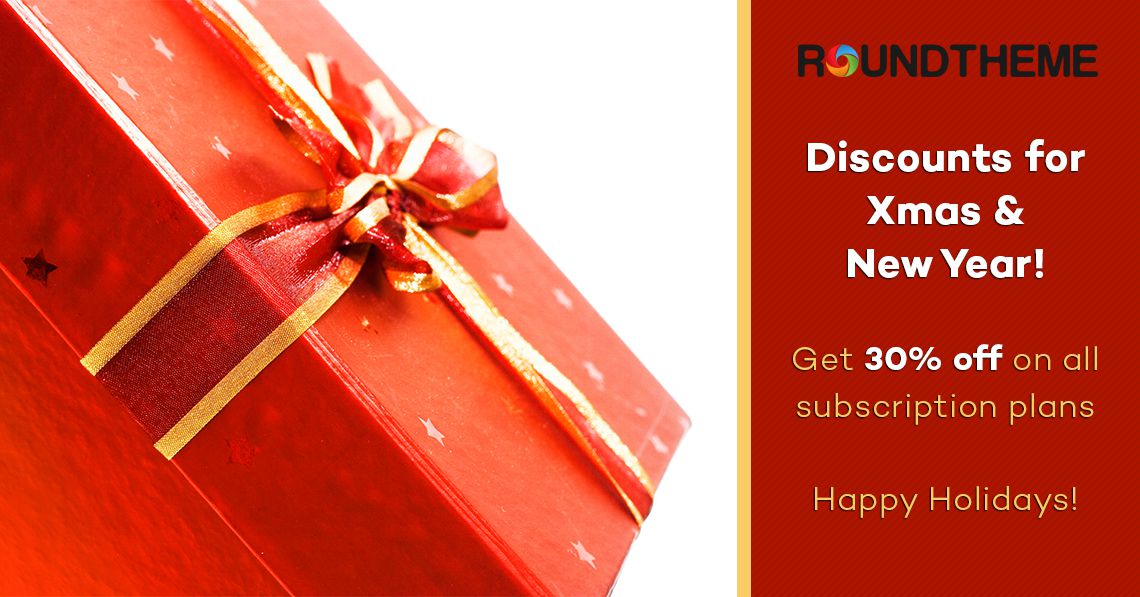 Discounts for Xmas & New Year: get 30% off on all subscription plans
Ho-Ho-Ho! It's Christmas time and New Year is coming, so we've prepared 30% Off on any subscription plans. So, hurry up to get our templates and extensions for reduced price.
Coupon code: RND2016NEWYEAAAR
The coupon is valid until 5 January, 2016 and can be used with any subscription plan. Please note it is not working with single product due to its minimail price ($10-15).
Special offers from our partners:
---
ReadyBytes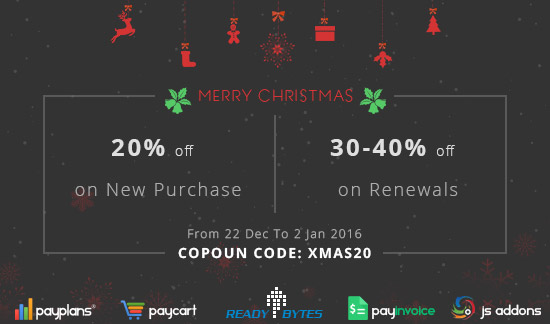 Fixed Value: 20% to new purchase
30-40% on renewals
Valid Dates: Valid till January 2nd
---
JoomPlace
JoomPlace offers a great opportunity to save big while purchasing any Joomla! Extension in its store during Holiday season.
Discount Percentage: 25%
on all extensions
Valid Dates: Valid till January 4th
---
TechJoomla

Discount Percentage: 25%
on all extension and Effective 30-35% on Bundles
Valid Dates: Valid till 1st Jan 2016
---
NorrNext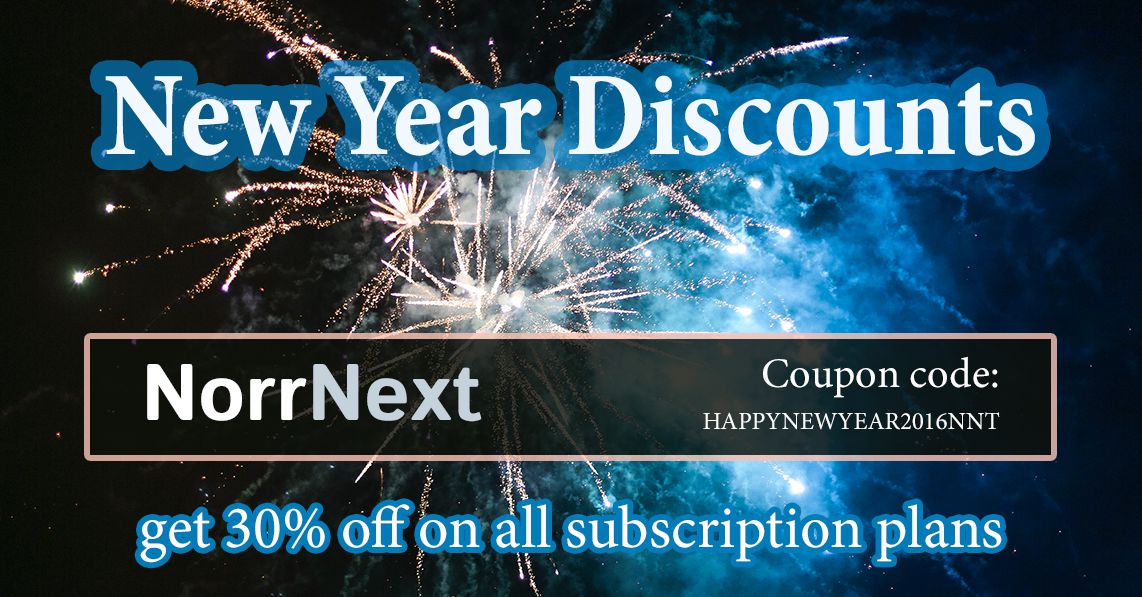 Discount: 30%
On all subscription plans
valid til 2016-01-05
---
JoomUnited

A 30% OFF coupon on all our membership
On all subscription plans
valid til December, 31
---