Posts Pinger for Kunena
Compatibility
:
Kunena 5.0.*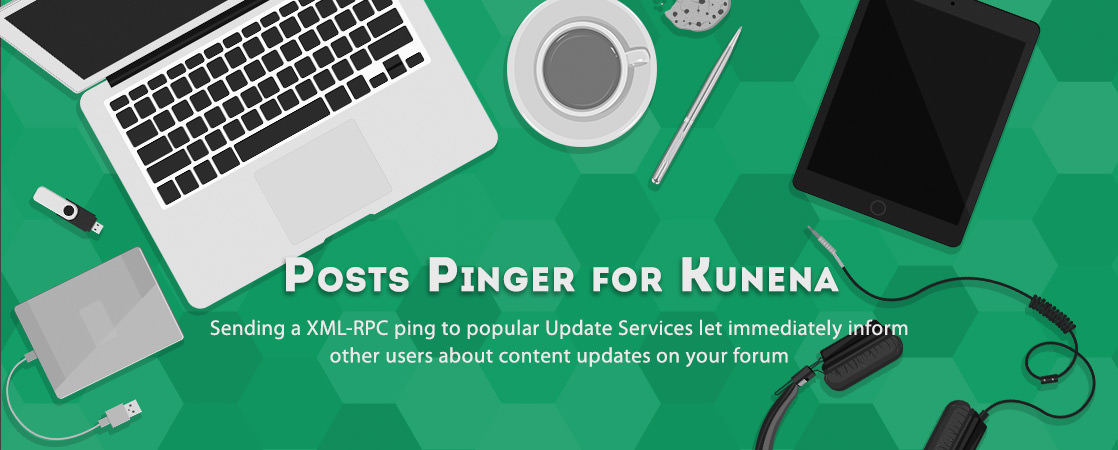 Description
Posts Pinger for Kunena plugin can add extra ping-feature to Kunena forum and can ping update services (that can be specified manually) whenever a user creates or even edits a new topic or post. The functionality is identical as in Wordpress.
Sending pings to update servers can notify other services about your updates and new content and finally increase traffic bringing new visitors that will come to your forum from other resources (like Technorati). Also search engines can be notified about updates and can index updates much quickly.
Posts Pinger for Kunena is a must-have addition for community built with Kunena.
Posts Pinger for Kunena:
Last Update: 2017-11-01
License: Free
Change log: View Changes
What is ping?
Sending a XML-RPC ping to popular Update Services let immediately inform other users about content updates on your website via selected services. This technology is very popular on Wordpress platform since it helps with indexing the content and can increase traffic and attract more attention to the website since people who are surfing on services like Technorati or Sphere will see your recent updates there.
Every time when forum users add new posts, create new topics or edit existing posts, the plugin send pings to update services to keep servers notified about the new changes.
Advantages
Traffic. By default Posts Pinger for Kunena use Ping-o-Matic which support 11 update services and search engines, as a result, the more you post, the more visitors will see your content and come to the site which will increase the traffic.
Fast indexation in Search Engines. This plugin can increase indexing of pages since Search Engine robot get notified about new updates on your site via Update Services and, as a result, can visit your site faster which is good for content indexation.
Changelog
Version 2.0.0
New Added Adapted for Kunena 5
Version 1.0.0
New Added Initial Release

Developer mode
Ability for developers to get a mode for debugging. The plugin keep up logging actions in log file as well as displays all ping actions in a message on the front-end side.

Update services
You can enter a list of Update Services to ping. The plugin works successively and proceeds all servers from the list. Just use the most important servers for best result.

Specify categories
Specify the forum categories which content should be pinged. You can select categories manually or select all categories without exclusion.

Content to ping
You can choose which kind of content to ping: newly created posts or topics or even posts / topics updated by user. By default only new posts are pinged.