Pin First Post for Kunena
Compatibility
:
Kunena 5.0.*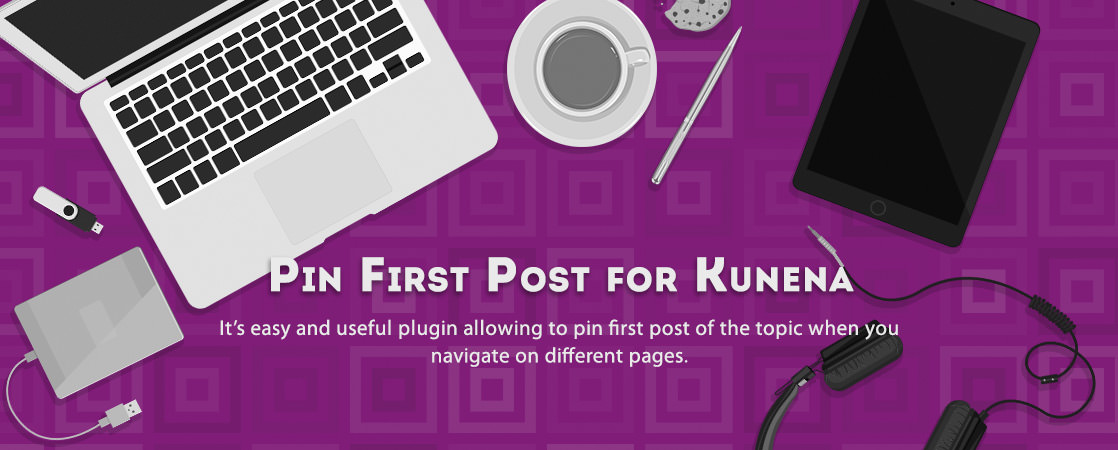 Description
Pin first post for Kunena is an easy and useful plugin allowing to pin first post of the topic when you navigate on different pages. It's will help visitors to be informed of subject of the discussion and whenever they located on the topic, they always can read first post.
You can select in which categories the plugin should be activated (All categories option is selected by default).
Pin first post for Kunena:
Last Update: 2017-11-01
License: Free
Change log: View Changes
Changelog
Version 2.0.0
New Added Adapted for Kunena 5
Version 1.0.1
Bug Fixed Minor fixes
Version 1.0.0
New Added Initial Release

Specify Categories
Specify the forum categories where first post in the topic should be pinned in each page. You can select categories manually or select all categories without exclusion.

User friendly feature
Add user friendly feature to the forum and make the navigation on the content much easier to visitors. They can be sure what is topic about while surfing within the topic.

Custom style
You can control the design of pinned post. It can be highlighted with a nice style or the post can be displayed as a plain post without the custom style.

Light-weight code
The code of the plugin is extremely simple and makes just few queries. You can be sure you're using clean and light-weight code to avoid issues with hight-loaded websites.