Blog Pro App for ZOO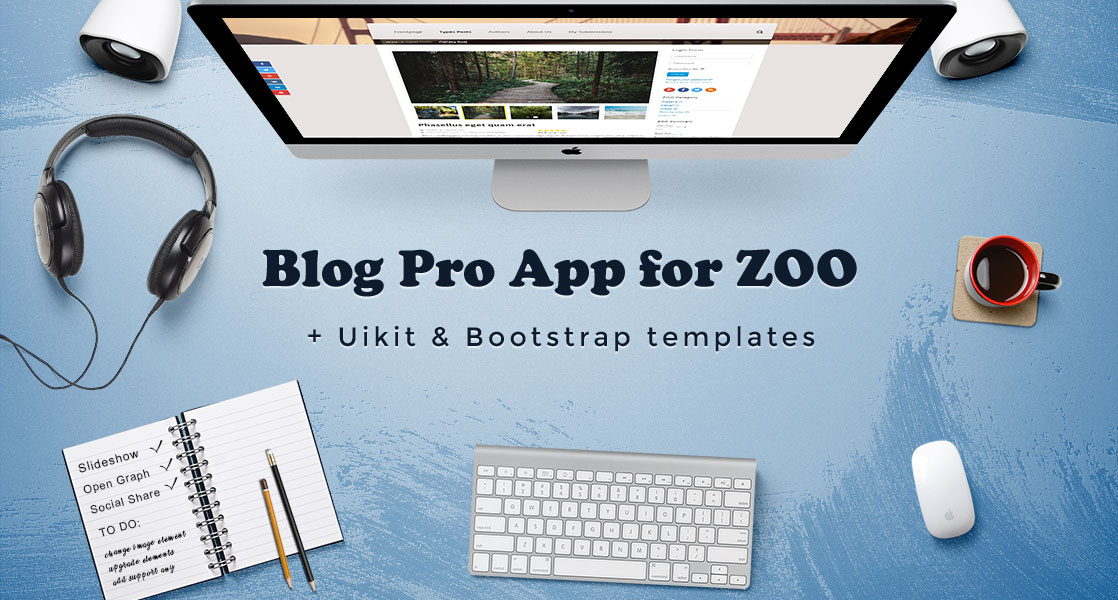 Description
Combining multi-functional features and universal layout, Blog Pro App for ZOO is a modern solution for building a blog using ZOO - popular Content Construction Kit for Joomla. The product comes as App with all necessary elements and template layout which is friendly to the popular front-end frameworks and is compatible with the most modern Joomla templates where Uikit and Bootstrap 3 are used.
The main advantage of Blog Pro App for ZOO is a ease of use - it's enough to install the bundle, use all in one features and start blogging with ZOO.
Quick information:
Last Update: 06 October 2016
License: Commercial
Change log: View Changes
Key features: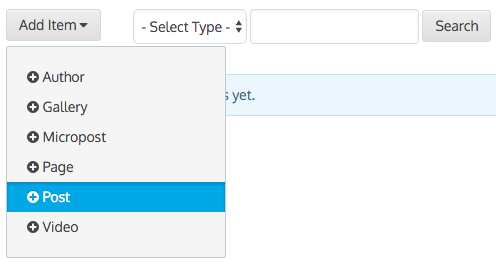 Types of items
The App comes with the following types of the items:
Micro Post. Minimal number of elements. The best for small website.
Post. Full features. Ideal for active blogging.
Page. Type for static content.
Author. Information about author.
Gallery. Display milti purpose gallery.
Video. A page with content from external video service.
---
Compatible with modern Joomla templates
ZOO comes with simple template layout and its Apps are needed to be compatible with modern Joomla template where front-end framework included. Some template developers provides a support for standard ZOO Apps in their templates, but it's limited within each product. In most cases the App require a new markup to meet Joomla template technical requirements.
Bootstrap and Uikit native support
Blog Pro App for ZOO natively supports modern Twitter Bootstrap 3 and Uikit that makes this Blog App compatible with lot of modern templates where these front-end frameworks are in use. Layout customization no more needed. Just install this App and enjoy!
Please keep in mind that some Joomla templates may use outdated version of front-end framework (I.e. Bootstrap 2). Blog Pro App for ZOO support latest versions of Bootstrap 3 and Uikit.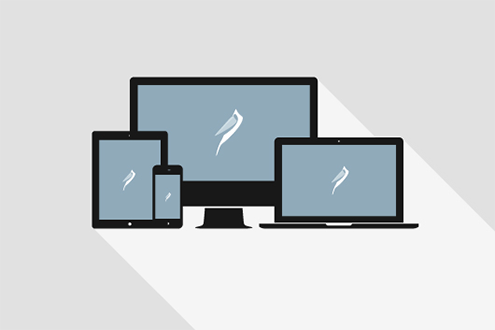 There are special settings in back-end to force Uikit or Bootstrap 3 to be included (if no front-end framework is loaded from Joomla template). In case of the BS3 it's also possible to include Font Awesome (optional).
---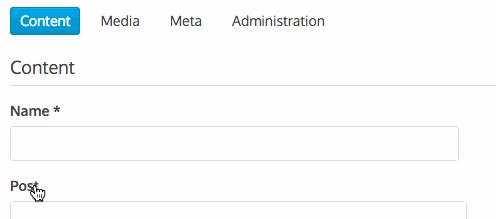 Front-end submission
It's nothing's easier then to submit articles via front-end now: wherever you are, in travel or at home, you can work on your new blog posts through the user friendly UI and minimize administration actions.
In submission mode all sections are divided by tabs: Content, Media, Meta and Administration. You can easily upload a photo, add a gallery or embed a video from popular services, also manage Open Graph data and just submit a content with a few clicks.
Try out live demo and ensure the power and flexibility of this App before buying the product!
---
Flexible configuration
Item submission have a special Trusted Mode. It enables Joomla editor for submissions. Trusted users are able to submit unfiltered HTML. (should never be enabled for public submissions!). It's disabled by default.
You can create various configurations of the same item submission and set up limits on items submissions and limits on types and etc.
There is a reporting system of items submission in the back-end (articles created by users). Tools: create, edit and view.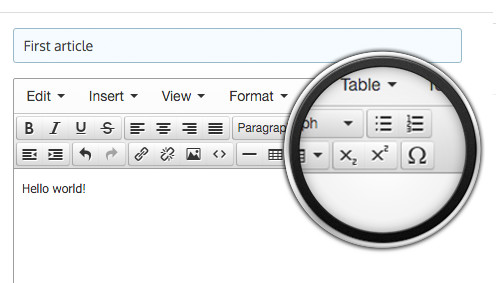 ---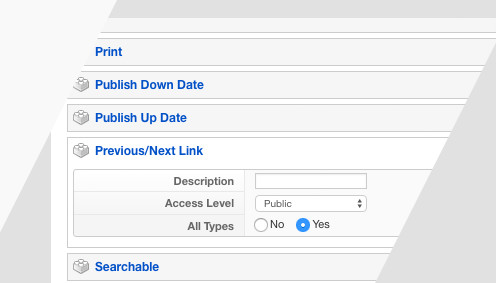 Previous and Next Posts element
Added a new All Types param in item prevnext element.
If this param is selected the type of a post shall not be taken during navigation on previous / next article.
If this param is disabled the previous / next page navigation shall be taken during the types of the posts only.
---
Localizations
Blog Pro App for ZOO has the front-end localization on following languages:
Don't see your language in the list? You can help us with localization and get this App for free. Contact us for details.
---
Complimentary elements included in the App
The bundle pack includes the following commercial elements for ZOO Content Construction Kit provided by NorrNext:
A breathtaking gallery with carousel and slideshow mode. Using this element you can enrich your blog with photo content to be displayed using nice visual effects. It's easy to create various galleries with custom settings and make your articles attractive & appreciable.
View extension
Nice buttons to share posts in social networks. A new technology to share post is a much more effective that typical "like" feature. It's a light-weight that provides fast loading speed and fully responsive to meet mobile standards. There are flexible settings to customize the design.
View extension
An important element that adds Open Graph mark-up to make your blog social media friendly in Facebook and Twitter. It automatically adds necessary tags, but you can assign an image and set up meta data for any content item manually. It's possible to configure Twitter Card Type.
View extension
---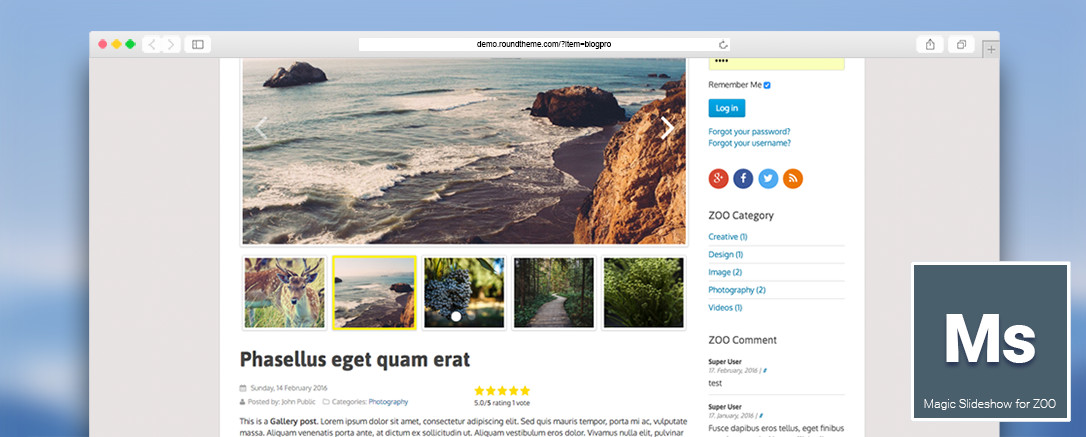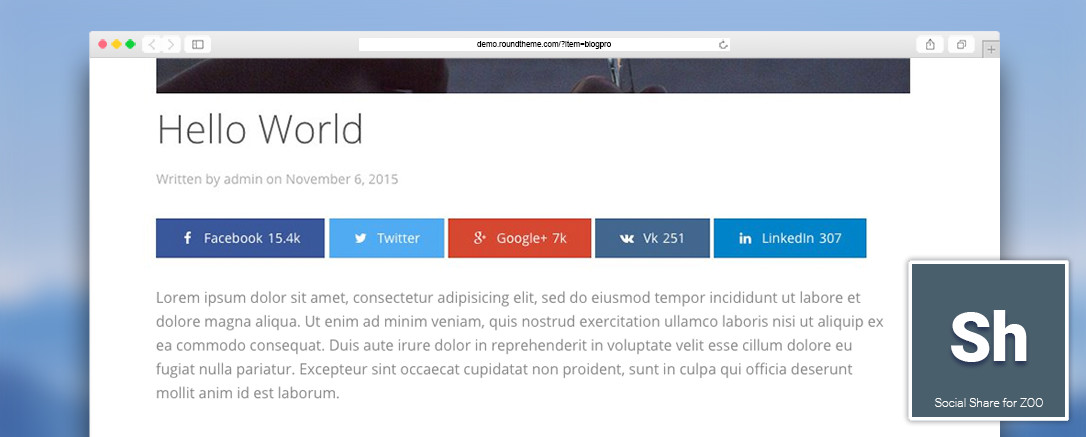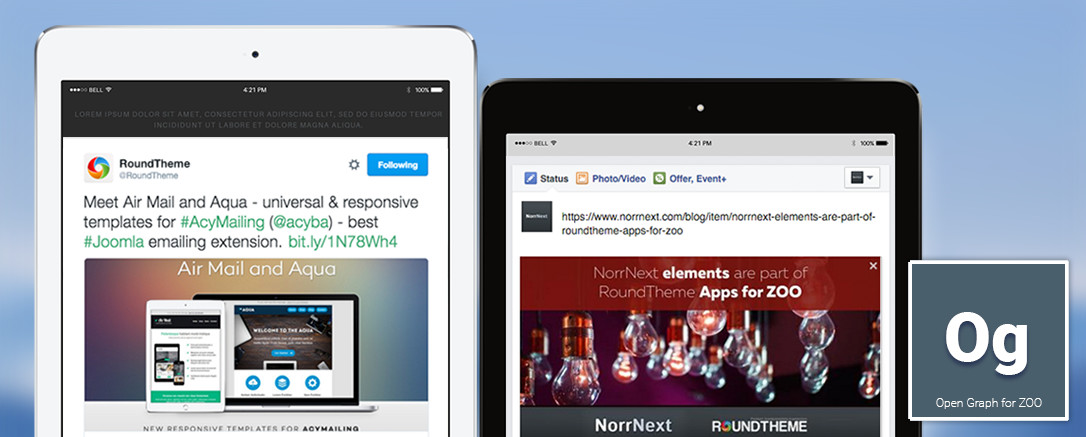 ---
All these
elements are included in the bundle
and is a part of Blog Pro App for ZOO, so you don't need to buy them separately. Summary these elements cost €30, but buying Blog Pro App for ZOO template pack for $25 you
save your money
and
get these elements for free
which is profitable deal.
Read more about partnership with NorrNext
What is included in the bundle pack?
The Blog Pro App for ZOO distributive pack comes with the following items to download:
QuickStart
Joomla with 3 templates: Helix3 template and T3 blank template with Bootstrap 3 support and Master Theme 2 with Warp 7.
PKG Blog Pro
App for ZOO and all in one elements from NorrNext: Magic Slideshow, Social Share and Open Graph for ZOO.
---
Changelog
Version 1.2.2 - 2016-10-06
Bug Fixed Fix FB Count
Version 1.2.0 - 2016-07-22
Improved Quick Start Update (Joomla ver. 3.6, ZOO ver. 3.3.19, Open Graph for ZOO ver. 1.2.3, Social Share for ZOO ver. 1.0.4, Magic Slideshow for ZOO ver. 1.2.0)
Improved Update of BlogPro Elements and Plugin (Open Graph for ZOO ver. 1.2.3, Social Share for ZOO ver. 1.0.4, Magic Slideshow for ZOO ver. 1.2.0)
Bug Fixed Bug Fix Comments error
Version 1.0.0 - 2016-04-01
New Added Initial Release

Flexible Configuration
The App have lot of settings to create different configuration for items submission, force to load framework, override configuration of the elements and create various configurations of the content.

Front-end Submission
Friendly UI for submitting new posts via front-end with minimal administrator's actions. All sections are divided by tabs: Content, Media, Meta and Administration. You need to log in and start blogging!

Magic Slideshow
A powerful element providing users to insert a gallery into the item and configure it. It comes with carousel and slideshow mode. Also you can create various configurations for any gallery item.

Open Graph Markup
Open Graph markup makes articles social media friendly and display images in Facebook and Twitter when you post a link. It's possible to edit OG data for any content item manually or use auto mode.

Reliable Support
If you have any inquiries and support requests our professional team is ready to provide you reliable support and help to solve questions asap. Do not hesitate to submit your question on the forum.

Social Share
Nice buttons using modern share technology to share posts in social media channels will increase the target auditory. It comes with responsive design, light-weight code and provides fast loading speed.

Uikit & Bootstrap 3
Native support of popular front-end frameworks nowadays: Twitter Bootstrap and Uikit. it makes this App 100% responsive, friendly to gadgets and compatible to all modern Joomla templates.

Various Types
The App includes various types of content that let you to release multi purpose website. It is be best suited for micro-posting, classical articles and posts, add galleries and video into the content item & etc.