RND Jcarteggio
Compatibility
:
JComments 3.0.7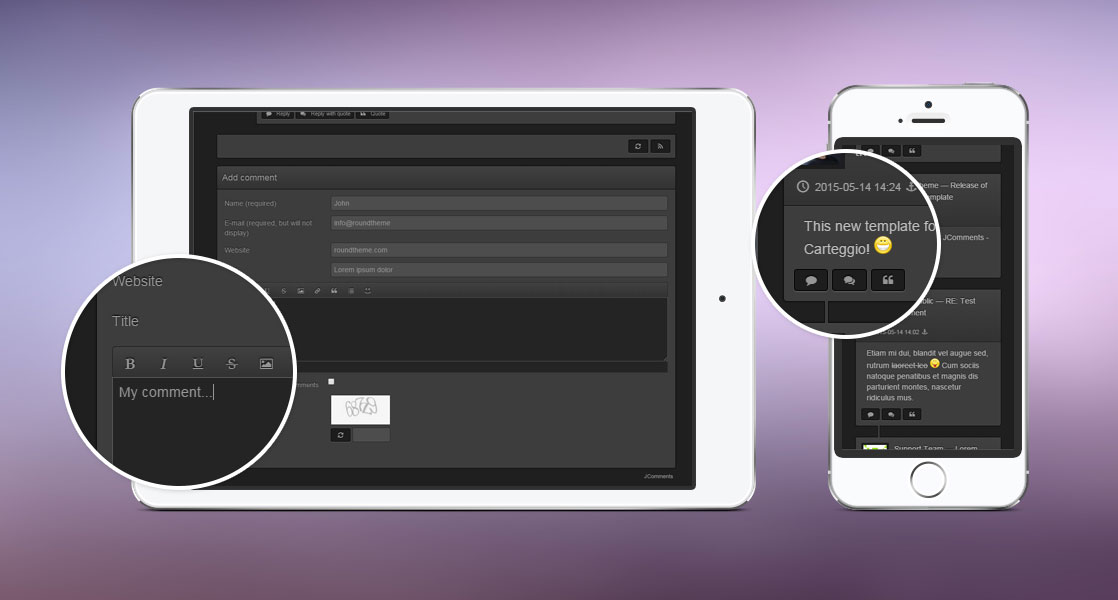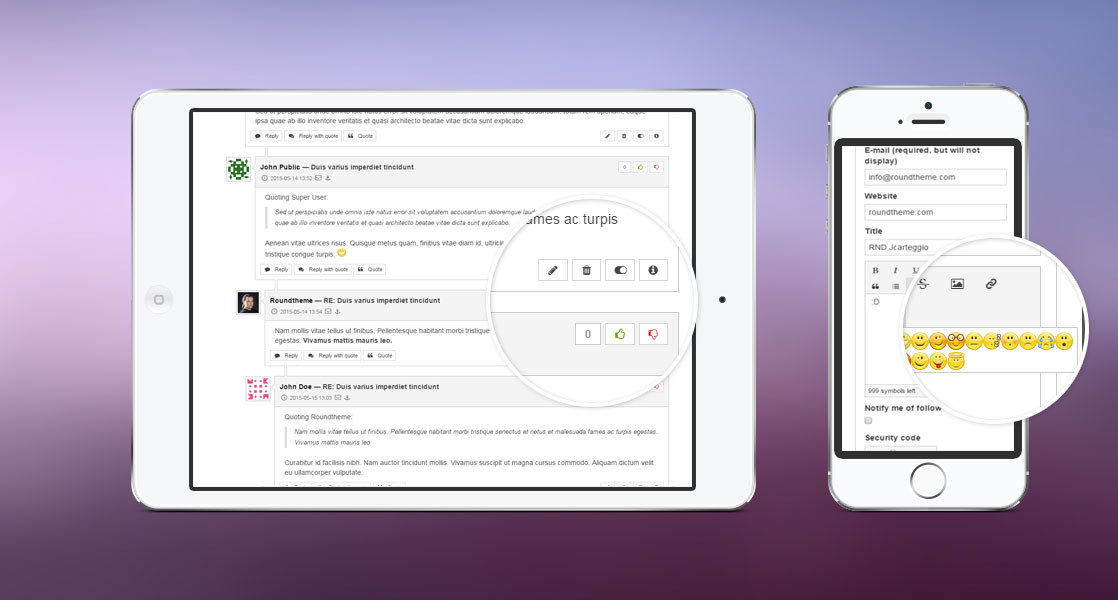 Description
With JCarteggio we open new series of templates for JComments with absolutely new approach in code providing full compatibility with all popular front-end frameworks like Bootstrap and UIkit. JCarteggio comes with 4 nice styles and two colour gammas (black and white). Various designs include rounded corners and gradient backgrounds, as well as plain design.
The JCarteggio is built using font icons, so there are no image sprites what makes it a light-weight theme and very fast and flexible. This template is universal and can be used on absolutely different websites with modern themes.
Quick information:
Last Update: 10 April 2020
License: Commercial
Change log: View Changes
Changelog
Version 1.1.1
Improved Update of CAPTCHA code. Invisible Captcha added.
Improved Added icons for content plugin (blog category)
Version 1.1.0
New Added reCAPTCHA support added
Version 1.0.1
Improved Minor CSS change
Version 1.0.0
New Added Initial Release

Easy Customize
Due to extremely powerful and easy to use Kunena customization engine, all of our templates have been handcrafted to perfection and are still available for you to add your own personal touch.

HTML 5 and CSS 3
These two standards provided us with very flexible and stable foundation for our templates and then our designers pushed them to their limits for both style and availabilities.

Easy to Start
Thanks to Joomla, all of our templates had been able to become very easy to install and configure, which lets anyone, no matter their experience with web-design, install and configure them.

Responsive Layout
All of templates on this website are created to be responsive and completely usable on any resolution that is higher than QVGA, which lets our customers not to waste their resources on mobile versions.